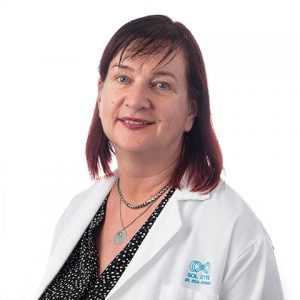 Erja Oksman, Specialist in Ophthalmology and child patients.
"A few years ago my husband and I fell in love with the Andalucian scenery and life and decided to buy a place to live here. Our family consists of my husband and I and five young adults who visit the Costa del Sol quite often. I love hiking in the Mijas mountains, Spanish culture and great food."
Education
– Licenciate of Medicine 1993
– Specialist in Ophthalmology 2000
Work experience
– Specialist in Medilaser Oy since 2000.
– Specialist, Sol Eyes S.L. 2015
Hobbies and spare time
– Cycling
– Hiking
– Swimming
– Running
– Yoga
Languages Spoken




Book your appointment with the Eye Specialist.