We use the most up-to-date equipment to ensure the best results.
To diagnose even minor disorders in your eyes, our specialists use the most advanced examination equipment.
The examinations are simple to attend, they are quick and easy, and the patient should not worry about the examination in advance. Utiziling our solid experience and the latest technology we will be able to examine and treat your eyes in the best possible way.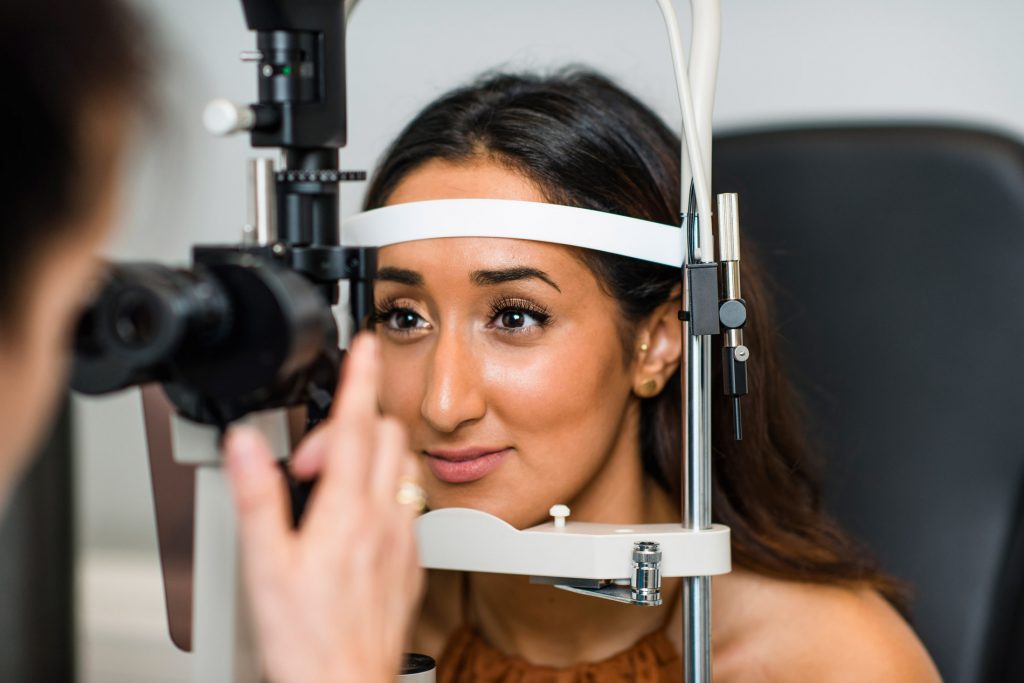 During the examination you will be asked about your eye health history, possible diseases and medications. We use a tonometer to measure your intraocular pressure and special lenses to examine the fundus of your eye to diagnose possible disorders in the optic nerve or retina.
The risk of eye diseases increases with age, which is why regular specialist examinations are necessary when symptoms of presbyopia start to occur, usually around the age of 45. The health of your eyes and having a normal field of vision are also important aspects when renewing your driver's license, for your own and other people's safety. 
A thorough eye examination is aided by measurements taken with several technical devices. An OCT-picture shows us a 3D image of the most important structures of the eye; the retina and optic nerve. This helps us diagnose for example, glaucoma or macular degeneration before they affect your sight and in many cases, can even prevent loss of vision. We routinely take photographs of the fundus of the eye, and if needed, also perform visual field examination to detect even the most minimal changes in the function of the fundus or the optic nerve.
Dry eyes is one of the most common ophthalmological disorders. It is a condition that can cause runny, itchy or red eyes. During the examination, the eyelids and the surface of the eye are examined to detect pathological or anatomical changes. In addition, we use the most modern diagnostic platforms to measure and evaluate the amount, quality and the lubricating function of the tears. The findings are summarized and the most effective treatment is selected to relieve your symptoms and therefore increase the quality of your life.
Packages are recommended for patients who have been diagnosed with an eye disease that requires treatment and control. It can make a difference who performs the treatments and where they are performed. As such we recommend regular examinations by our experienced specialists, using the latest modern equipment. This enables us to ensure that your eyes and vision receive the best possible treatment. Regular examinations as a package will offer you the benefit of peace of mind regarding eye health and slightly lower price.
Contact us today to make an appointment​